Welkom in Saint-Vincent-les-Forts, Alpes de Haute-Provence, voor uw tandem-paraglidingvlucht. Les Ailes Du Lac heet u welkom op deze hoge plaats van vrije vlucht in Frankrijk, zowel mythisch als vertrouwelijk. Gelegen op de grens van de Hautes Alpes en de Provence, is het de ideale plek om op te stijgen! Van een initiatievlucht tot een luchtavontuur, van een rustige contemplatie tot XXL-sensaties, onze instructeurs Afgestudeerden van de staat zullen zich aanpassen aan uw verlangen en zullen u begeleiden om deze droom te realiseren: vliegen!
Waarom kiezen voor Les Ailes Du Lac voor uw paragliding-doop
Cadeaubonnen twee jaar geldig. Omdat onze activiteit zeer sterk afhankelijk is van het weer en soms meerdere uitstel van de activiteit vereist.

De garantie van aangeboden vluchttijden: Met de uitzonderlijke aerologie van Saint Vincent les Forts garanderen wij onze vluchttijden.

De garantie dat je een beschikbare gesprekspartner hebt, geen wederverkoper, digitaal platform of andere tussenpersoon tussen jou en ons.

Ons team biedt zeven maanden per jaar afspraken aan. (15 april tot 15 oktober)
Wij voeren "ecolights" uit
Een tandem-paraglider uitvoeren met Les Ailes Du Lac is een ecologisch verantwoorde activiteit!
Hoe ? We gebruiken opwaartse luchtstromen in plaats van een transportshuttle. Het is een uitzonderlijke situatie, de startbaan bevindt zich op 50 meter van de landingsplaats. Voor al onze vluchten vanuit Saint Vincent-les-Forts vertrekken we vanuit het dorp, voeren we de stijgende vlucht uit boven het meer van Serre-Ponçon, genieten we van een panoramisch uitzicht op de bergen van de Hautes Alpes en keren we terug naar de landing op dezelfde plaats. Dus geen brandstofverbruik voor of na de activiteit. Deze specificiteit stelt ons in staat om onze ecologische voetafdruk te beperken.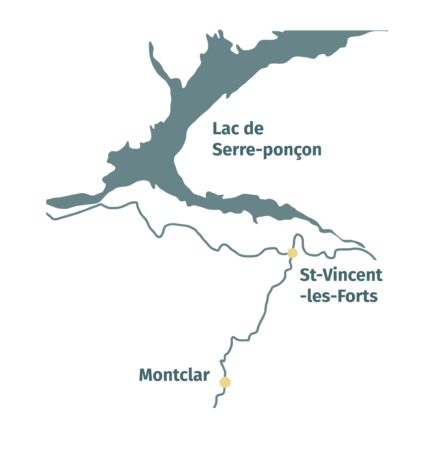 UW MENING SPREEKT VOOR ZICHZELF…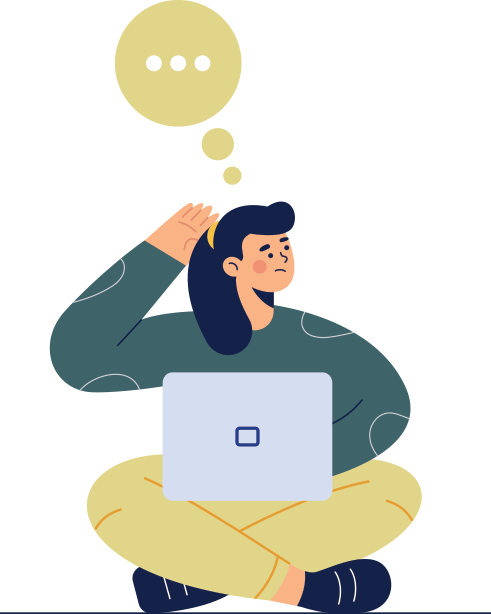 Je hebt vragen,
aarzelingen?
Kom ons ontmoeten in Saint Vincent les Forts om onze paragliding-activiteit voor twee personen te ontdekken. Onze gratis vluchtsite is gemakkelijk bereikbaar over de weg en biedt u een prachtig panorama op het meer van Serre-Ponçon en de toppen van de Hautes-Alpes. Er is parkeergelegenheid met een kinderspeelplaats in de buurt. Picknicktafels verwelkomen u en laten u een aangenaam moment doorbrengen met het kijken naar de paragliders die door de lucht van de Alpes-de-Haute-Provence vliegen. Je hebt dan alle tijd om kennis met ons te maken, ons een paar vragen te stellen en wellicht de stap te zetten die leidt naar tandem-paragliding.
Wist je dat ? zegt de een
paraglider of paraglider?
Onze vliegtuigen liggen inderdaad aan de basis van omgeleide parachutespringende zeilen in Para "helling", aangezien hun gebruikers van de top van de bergen sprongen en niet langer uit een vliegtuig.
Vandaag, 50 jaar later, is onze apparatuur geëvolueerd. Om op te stijgen op de site van Saint Vincent les forts, kunt u met een paar stappen stapvoets opstijgen… Zo wordt tandem-paragliding voor zoveel mogelijk mensen toegankelijk.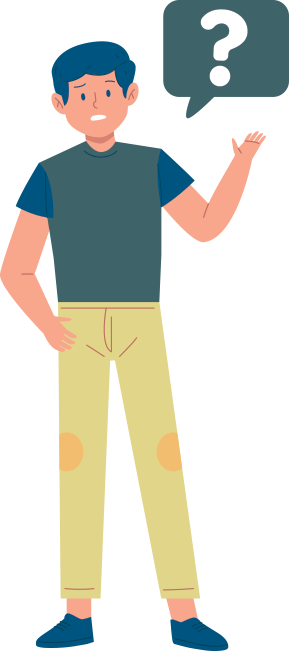 Fort ontdekkingswandelpad
Optie voor foto-/videoreportage
Optie voor foto-/videoreportage

Beschikbaar voor alle vluchten.
Informatie en reserveringen ter plaatse.
Onze visie op paragliden delen
Vliegen met de vleugels van het meerteam is om de emoties die ons tijdens onze eerste vluchten ontroerden met u te delen. De diepe redenen die ons ertoe aanzetten om te stelen, zijn moeilijk uit te leggen. Daarom raden we u aan om het moment te beleven en het daarna te bespreken. De diversiteit van de praktijken van de piloten van het team strekt zich uit van afstandsvluchten tot acrobatische vluchten via wandelen, wandelen en vliegen of speedriding. Samen een vlucht beleven geeft je misschien net als wij het verlangen om hoger en verder te vliegen…
"Dwaasheden zijn het enige waar je nooit spijt van krijgt."
Oscar Wilde