Offer a child paragliding flight gift voucher
We offer three child-friendly flights:
Learn more about these flights.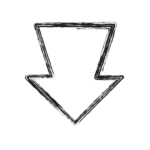 Paragliding baptisms for the pleasure of children
The Child Initiation Flight is designed for children from 3 to 14 years old. We only carry them out in suitable aerological conditions. After a smooth takeoff, the magic of the flight operates. Children have no difficulty with paragliding, it's like being a bird of course! For this particular flight, the pilot stays near the village, magic of Saint Vincent-Les-Forts, we can come and fly over mum and dad who stayed at take-off! memories guaranteed! Two landings are possible: right next to the take-off site when the conditions are sufficiently generous (in 95% of cases), or on the shores of the lake, where a vehicle comes to pick us up.
The Panoramic Children's Flight is aimed at all curious people wishing to discover paragliding in its most beautiful dimension: thermal flight. During this first flight, the pilot will evolve above the village of Saint Vincent les Forts, analyzing each movement of air in order to exploit the different types of lift. The latter, when Mother Nature is generous, allow us to gain altitude and increase our scope of evolution. As you move above the Serre-Ponçon lake, with its turquoise and green reflections, you are offered an exceptional view of the Hautes Alpes and Haute Provence. Dominated by the majestic mountains of Dormillouse and Grand Morgon, it is a landscape of rare beauty that awaits you.
The Flight L'Envolée du lac is a true vintage of contemplative flight, with a variety of sumptuous landscapes, from the mountains as far as the eye can see to the majestic lake overflight. This flight will delight lovers of beautiful landscapes. about 20 minutes of sweets.
Performed in the soft light of the morning, The Flight of the Lake is a journey starting at an altitude of 2000 m after a chairlift ascent. With a departure located on the heights of the white valley, it all begins with the flight over a larch forest, then it takes you to Saint-Vincent-les-Forts, a perched village guarding the entrance to the Vallée de l'Ubaye.. It ends with a flight over the turquoise waters of the Serre-Ponçon lake with a landing on the shores of the lake, 1,200 m downstream from your starting point. Once landed a driver will accompany you to your vehicle.
Get dressed :
Pants or shorts depending on temperature
Long-sleeved or fleece t-shirt depending on the temperature
Sunglasses
Sport shoes
Appointment :
Saint Vincent-les-forts initiation and panoramic flights, Saint Jean Montclar for the Envolée du lac flight.
Our reception chalet is located 50 m from the main car park at the entrance to the village of Saint Vincent-les-forts.