Offer a paragliding flight gift voucher Montclar-le-lac
Learn more about this flight.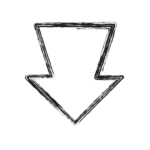 A paragliding baptism under the sign of contemplation and serenity.
A true vintage contemplative flight. a variety of sumptuous landscapes, from mountain ranges as far as the eye can see to our majestic lake. This flight will delight lovers of beautiful landscapes. about 20 minutes of sweets.
Performed in the soft light of the morning, the Montclar-le-lac du lac flight is a journey starting at an altitude of 2000 m after a chairlift ascent. With a departure located on the heights of the white valley, it all begins with the flight over a larch forest, then it takes you to Saint-Vincent-les-Forts, a perched village guarding the entrance to the Vallée de l'Ubaye.. It ends with a flight over the turquoise waters of the Serre-Ponçon lake with a landing on the shores of the lake, 1,200 m downstream from your starting point. Once landed a driver will accompany you to your vehicle.
Flight info:
Flight duration: around 20 minutes (gravity flight, 1200m drop)
Insurance included
This flight takes place in the morning, two departures per day 10 a.m. and/or 11:30 a.m.
Period of activity: weekends in May, June and September, daily in July and August
Get dressed:
Pants or shorts depending on temperature
Long-sleeved or fleece t-shirt depending on the temperature
Sunglasses
Sport shoes
Appointment :
Station of Saint Jean Montclar
Your instructor is waiting for you at the start of the Belvédère chairlift