Offer a paragliding flight gift voucher
Learn more about this flight.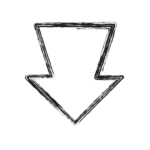 The Balade flight is an invitation to an aerial walk.
Here Mother Nature is queen, we make the best use of the day's conditions to take you as far as possible.
The updrafts allow us to climb in altitude to reach the surrounding peaks. From Saint-Vincent les Forts, the ascent to Grand Morgon (2324m), to the north, takes us across the lake to reach a beautiful mineral cirque. Once the peak is reached, a breathtaking 360° view is offered to us between Hautes-Alpes and Alpes de Haute-Provence, Durance valley and Ubaye valley. Another option, to the south, allows us to reach the summit of the Montclar resort: Dormillouse (2500m) and its Vauban fort, located between the Ubaye valley and the Blanche valley. In any case, this flight makes you discover the possibilities of our aircraft and places that are difficult to reach on foot.
Flight info:
Flight duration: 45 minutes minimum
Insurance included
This flight takes place in the afternoon from 3 p.m.
Period of activity: from March to October
Get dressed :
Pants strongly recommended
Fleece + windbreaker strongly recommended
Sunglasses
Sport shoes
Appointment :
Saint Vincent-les-forts
Our reception chalet is located 50 m from the main car park at the entrance to the village.
⏱️45 minutes. A beautiful escape. Your pilot will take you to explore the surroundings for exceptional views of the lake and the surrounding peaks. An extraordinary memory.